Fiction by J.K. Rowling.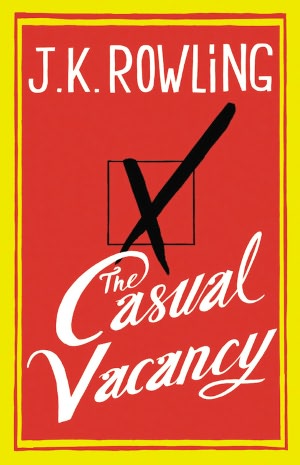 http://www.barnesandnoble.com
Okay. Let's get this out of the way.
THIS BOOK IS NOT LIKE HARRY POTTER.
That said, it is an extremely good book in its own right. But I think Potter lovers might be disappointed.
Ms Rowling might have done better to release it under a pseudonym; it's
that
different. But in that case I guess no one would have read it, which would have been a shame.
Let's face it: If they put J.K. Rowling's name on a roll of TP people would read it! And if she tried to sell a book with this premise and and unknown name, no one would buy it. (Sorry, but it's the truth!)
Here's the premise: "In a small boring English village the town council is locked in a conflict over the drawing of district lines. One of the important council members dies, leaving a vacant seat that could turn the tide for either faction."
I know! Does that sound like a yawn-fest or what? But it's NOT! It's an awesome book.
This is very definitely a novel for adults. By which I mean, there are cuss words and sex. Oh, and drugs. But still...
This book is a testament to J.K. Rowling's skill as an author. Even without the fancy backdrop of the magical world, she can write characters you are fascinated by.