Nonfiction by Ron Hall and Denver Moore.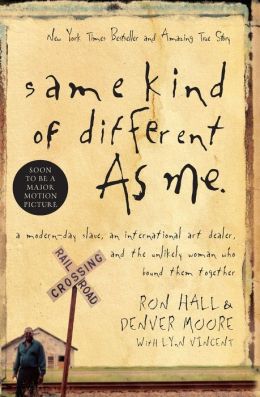 http://www.barnesandnoble.com
This was a true story about two Southern men who become unlikely friends: a rich art dealer and a homeless sharecropper's son.
I got this at my daughter's college orientation at Mississippi State University. They gave a book to each of the kids in the freshman class and want them all to read it as kind od a school-wide book -club thing. I'm not holding out much hope for my daughter to read it, to be honest, because the school officials talked it up too much and gave away most of the plot (annoying!!). I know when I was her age the best way to get me to not want to read something was to tell me I HAD to.
It's too bad she won't read it though, because it's a good story.