Fiction by Irvin Yalom.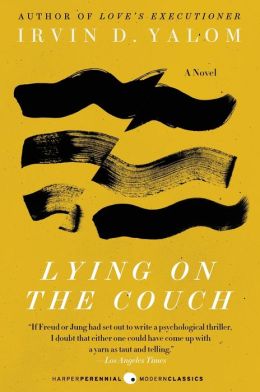 http://www.barnesandnoble.com
This was a good book, but it took me until about 3/4 of the way through to get interested in it.
That's how long it took the author to reveal his characters' redeeming qualites. Most of the book I kind of hated them all.
Then at the end I liked them all... weird.
(THUMBS-UP)