Subtitled: "The Life Story of Keith Green"
Nonfiction by Melody Green and David Hazard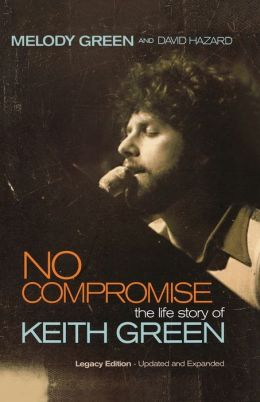 http://www.barnesandnoble.com
Keith Green was an amazing person, and his story is fascinating.
However, it could have been better written. For one thing, it took me a long time to even get into this book, because almost a third of the story was spent before he was even saved. Unlike most Christians, Keith Green got more interesting
with
Christ.
Still it's worth reading.
(THUMBS-UP)