Subtitled: Proven Aid in Overcoming Shyness, Molestation, Fatness, Spinsterhood, Grief, Disease, Lushery, Decrepitude & More. For Young and Old Alike.
Nonfiction by Augusten Burroughs.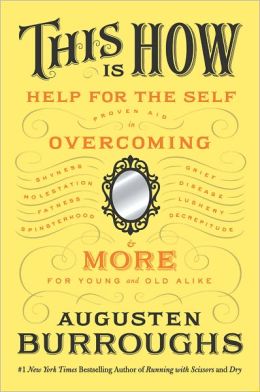 http://www.barnesandnoble.com
This a book in which Mr. Burroughs tells us how to solve all our problems and live our lives properly.
That description sounds horrible but actually it is a LAUGH RIOT!
And incidentally contains some good advice.
Although it does get a little sad sometimes towards the end...
(THUMBS-UP)