Fiction by Gayle Forman.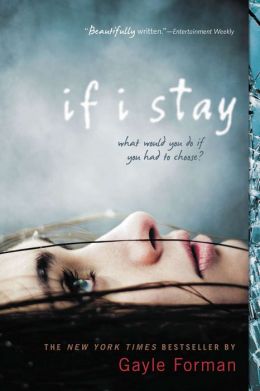 http://www.barnesandnoble.com
Seventeen-year-old Mia's family is in a terrible car accident together and she waits in a coma, trying to decide if she's willing to fight her way back into the land of the living. The movie version of this book just came out recently/
This story held a good examination of her life and her reasons to stay ...or go.