Fiction by Lois Duncan.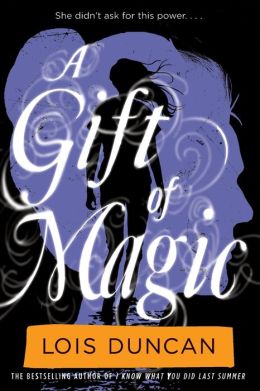 http://www.barnesandnoble.com
A dying woman blesses her small grandchildren, fairy-like, each with a gift. To one, she gives the gift of music, and to another the gift of dance. To the one she says looks most like herself, she gives the gift of magic.
This is the story of what they decide to do with their gifts. Good book!
I also read recently by this author:
Down a Dark Hall.