Subtitled: How I Sold my Soul to the Store: Confessions of a Tortured Sales Associate
Nonfiction by Freeman Hall.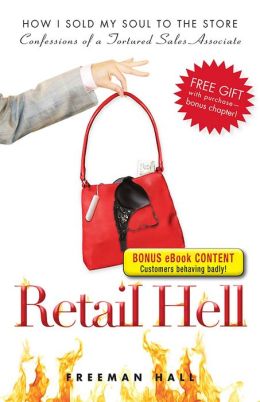 http://www.barnesandnoble.com
This is a really funny book about the crazy things a salesman at a high-end department store goes through while he tries to sell handbags.
Lesson number one: They aren't purses; they are
handbags.
Your Mee-Maw carried a "purse." This is a high-fashion designer accessory that costs three thousand dollars.
It's a HANDBAG.