Fiction by Susan Rieger.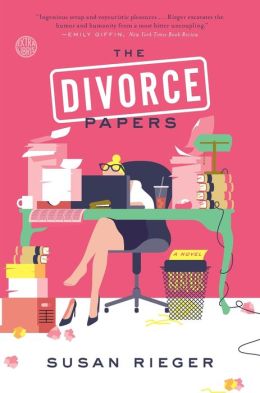 http://www.barnesandnoble.com
This book told the story of an affluent couple getting a divorce and of their young lawyer, using only the letters and memos that were in their file in the lawyer's office.
It's a cool idea and the story was well-crafted. It wasn't an easy read though, because the legal document-format made it seem a little dry. So I'm kind of not sure about rating this one.