Nonfiction by Lois Duncan.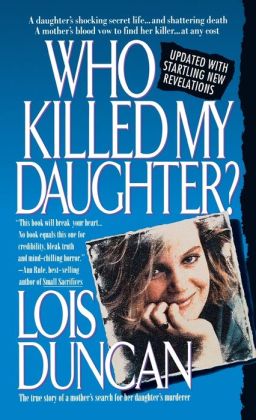 This a true story about novelist Lois Duncan's (
Locked in Time)
daughter Kaitlyn who was shot in 1989. Kaitlyn had just graduated from high school, and this interested me because that was my graduation year, making this lost daughter just my age. (Or else, she
should
be my age, if she hadn't been killed at 18.)
The only problem with the book is --SPOILER ALERT!-- that the title question is never answered. We don't ever find out who killed Kaitlyn. And of course that's the trouble with real life: It's messy. Situations lie unresolved, things happen for no apparent reason, and nothing is ever completely figured out.
This is why I prefer fiction.