Youth Fiction by Cynthia Kadohata.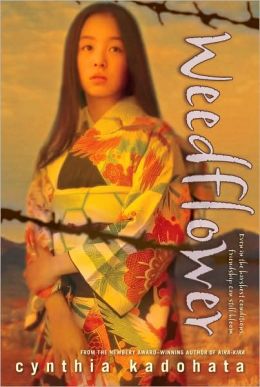 http://www.barnesandnoble.com
This is another book my daughter rejected for her book report. It is historical fiction about a Japanese-American girl in California who is sent to an internment camp during World War Two. Since learning about the internment camps I have been interested in this subject. (I had never heard of the idea until I was an adult; this was not in my history curriculum back in Alabama. We spent much time vilifying the German concentration camps, but neglected to mention the American ones. All I can say is, I guess ours weren't as bad.)
This was a good book for older kids. For grown-ups I highly recommend
When the Emperor was Divine
by Julie Otsuka.