Nonfiction by Richard Russo.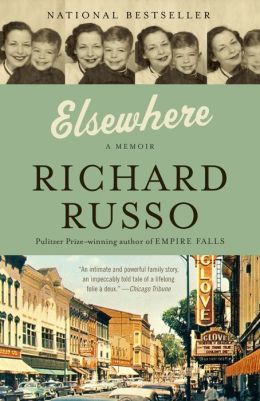 http://www.barnesandnoble.com
This is a memoir, a story about the author's mother. I've mentioned before that I think the memoir is the hardest type of book to write, and that most of them kind of stink.
Now this book did not stink. The author was able to be truly honest about himself and his mother, and that's what makes a memoir feel genuine. Still, he seemed to go on a bit too long at the end for me to give two thumbs up here. So this was a good book, but not great. It's definitely worth the read, however.
For a truly great story about the author's mother, check out
The Color of Water
by James McBride.