Fiction by Barbara Kingsolver.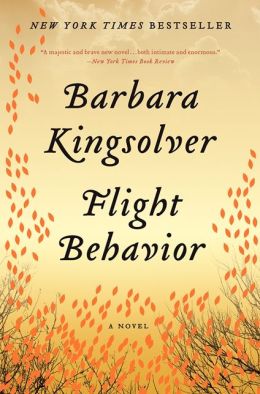 http://www.barnesandnoble.com
This is a story of a young wife and mother stuck in a nothing town in the middle of nowhere, and an extraordinary thing that happens. It's a really good book, with believable characters I cared about. I would give this one two thumbs up, except...
There was one problem, though: I absolutely hated the ending. It was just the last few pages, but they ruined the experience of the novel. I'm pretending they didn't happen, even now. So you should skip that part.