Fiction by Jill Eileen Smith.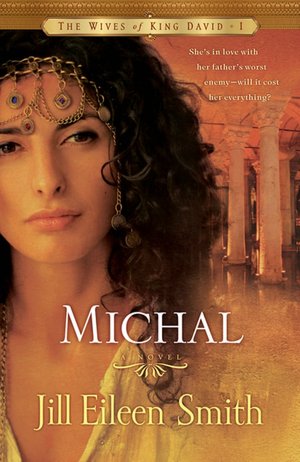 http://www.barnesandnoble.com/
This is the first in the "Wives of King David" series. It was pretty good, but I don't know if I want to go on to
Abigail
and
Bathsheba
or not.
(Those are the other two books, if you couldn't tell. Although David had more than just the three wives. He liked the ladies, although not as much as his son did...)
This book was better than the one I just read about Hadassah, but not as good as some other Bible character stories I've read. But Michal was an interesting woman, and worth reading about.
I do think it kept in line with the Bible pretty well, so I would recommend it on that score.
So, one-and-a-half thumbs up, maybe?