Fiction by Celeste Ng.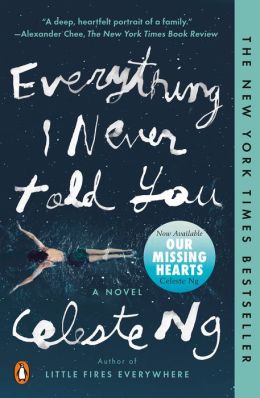 http://www.barnesandnoble.com
Lydia Lee, who is arguably the main character of this book, is dead on page one. Her story is revealed piece by piece through the other members of her family.
And it's a good story. Although we do find out what happened to Lydia at the end, the focus of the book is really the people who are still alive, and what's happening to them.
Good book.