Fiction by Cammie McGovern.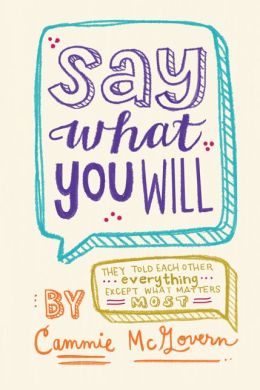 http://www.barnesandnoble.com/
This novel is about a pair of misfit teens who become friends, and possibly more than friends. The characters were really good, believable and likable.
It was actually as good as
The Fault in Our Stars
, with the added bonus of no one dying at the end. (Was that a spoiler? Sorry.)
Still, it's definitely for older teens or grown-ups, in my opinion. As was, to be honest,
The Fault in Our Stars...