Fiction by Jodi Picoult.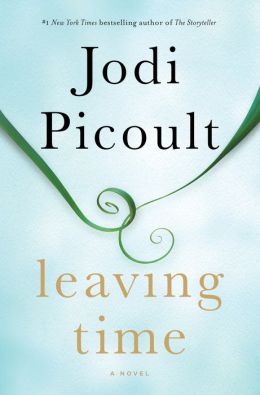 http://www.barnesandnoble.com
To begin with, I'll point out that Jodi Picoult is one of my favorite authors. This is because of her ability to tell a good story about realistically-drawn characters, and to tell that story from diverse points of view. Sometimes the people she invents are likable and sometimes they are not, but they are always believable.
Often she writes about an "Issue" (political or otherwise), but the important part of the story is always, to me, the characters. Also, her stories always elicit a strong emotional reaction, which can be good or bad. (See her reviews! Wow. But watch for spoilers from the disgruntled.) To me, this is the
point
of a good novel , and what makes it Art: the emotion it wrings from the reader. (Although, to be fair, I don't like a novel that makes me feel
bad
, no matter how Arty it is. See
We Need to Talk About Kevin.
) But the emotions I get from Jodi Picoult's novels are not bad ones, and I think often it is the "Issue" that upsets the angry reviewers.
Anyways...
This particular story is about Jenna, a thirteen-year-old girl who wants to find her mother Alice, an elephant researcher who disappeared without a trace when Jenna was three. The story is told by both Jenna in the present (she hires a detective AND a psychic) and Alice in the past, and many of the Alice segments are about her obsession with elephants. (The fact-heaviness of the elephant parts apparently bothers some readers, but I thought is was interesting, and consistent with Alice's character.)
I was beginning to read this book when I went to the dentist and she asked me about it. I explained the basic premise, and the dentist asked me, "So does she find her mother?"
"Well," I said, "I'm only on like page fifty, so I don't know yet."
But now I know the answer is...
Read the book and find out. Heh heh heh....
I also read by this author:
The Storyteller, Lone Wolf, Sing You Home